Medium grain rice в Антверпене
8
АгроСемТорг, ООО,

BY
Антверпен, BE
Latin name:Trifolium pratense, Trifolium hybridum, Dactylis glomerata, Lolium multiflorum, Lolium perenne, Sinapis alba, Raphanus sativus, Festuca Rumbra, Echinochloa Frumentacea, Phleum Prateanse,
Fenil, LLC,

IL
Антверпен, BE
Dear sales manager! We are seeking the Customer for regular shipping Russian medium grain high grade rice: rice, 10% 2. Osman, 4% 3. Baldo, 4% 4. Broken 100% 5. Camolino offered quality.
Agro Alliance, ООО,

UA
Антверпен, BE
LTD "Agro-Alliance", founded in 2010, is one of the leading Ukrainian group for exports of grains, oilseeds and their derivatives. We suggest the delivery of all kinds of grains, oilseeds and their
FORCE, GmbH,

DE
Антверпен, BE
F. O. R. C. E. GmbH F. O. R. C. E. GmbH company has been established since 2000 and works at the market of wholesale deliveries of car parts. We are one of the leading wholesalers of car parts and
Агро-Инжиниринг Белгород, ООО,

RU
Антверпен, BE
We offer extruder models with capacities ranging from 40 to 1400 kg per hour. This extruder is an industrial solution for the manufacture of extruded fodder by small farms with a population of up to
Stanok expert, ООО,

RU
Антверпен, BE
N1 machine for restoration of repair of fuel sprayers The machine N1 allows to restore with maximum accuracy the geometry of the locking cone corners on any external surfaces of valves, spray needles
Ертрейд, ООО,

UA
Антверпен, BE
Wheat flour first grade/class is very popular among modern housewives. Its distinctive features include the presence of a small amount of ground shells of grains. By the way the number should not be
Русагрокомплект, ООО,

RU
Антверпен, BE
Black mustard 500t in bigbagi. weed 1.6, VL.6.5, grain. 4 to 35.4 with VAT from place (Rostov) in the port of Novorossiysk + (1-1.4 rub)
Ертрейд, ООО,

UA
Антверпен, BE
The premium (top, highest, high quality) flour is wheat flour, which consists of particles of endosperm, finely ground (0.1-0.2 mm), with predominantly endosperm of the inner layers. You can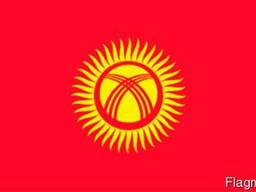 Fasol-kg, ООО,

RU
Брюссель, BE
I will sell wholesale beans of production Kyrgyzstan. Mechanical processing on new equipment with a production capacity of 900 tons per month. We ship for export from Kyrgyzstan from 20 tons.
Новые объявления
Пиломатериал обрезной от производителя, Брюссель.
110 - 120 € /м.куб. оптом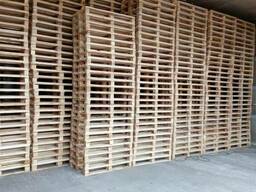 Паллет деревянный 800х1200,1000х1200,600х800 нов. и б/у, Брюссель.
Масло лампадное Вазелиновое ТУ 0253-021-54051488-2006, Брюссель.
1.50 € /л от 1.30 € /л оптом
Поддоны, Антверпен.
2.50 € /шт
Производим и монтируем промышленные теплицы, Антверпен.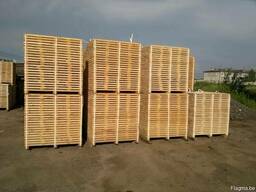 Паллетная заготовка до 400 метров кубических., Антверпен.
×
×
"Medium grain rice" в регионах
×
×